Miss Saigon has to be one of my all-time favourite musicals. Written by the team behind Les Miserables, and first performed at the Theatre Royal, Drury Lane, Miss Saigon is a modern adaptation of Puccini's Madame Butterfly staged against the backdrop of the Vietnam War.

It looks like it's set to return to London's West End in 2013, and Cameron Mackintosh is already holding auditions out in Manilla, no doubt on a quest to find the new Kim, Gigi, Thuy and the ever-optimistic Engineer.

It will most likely appear with it's old livery and branding (with the brilliant face-in-a-helicopter brush work), but I allowed myself a couple of afternoons to dream. This is the result.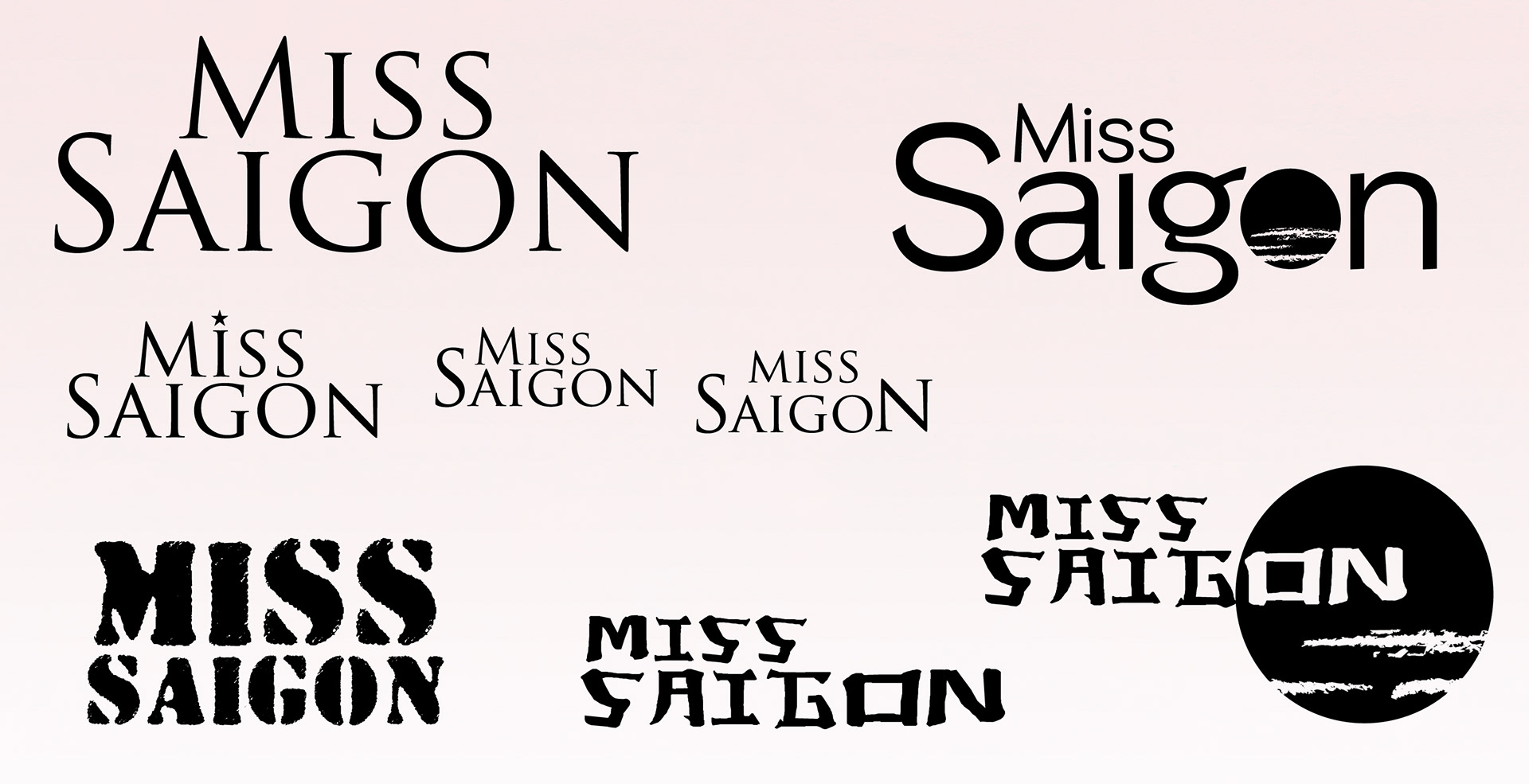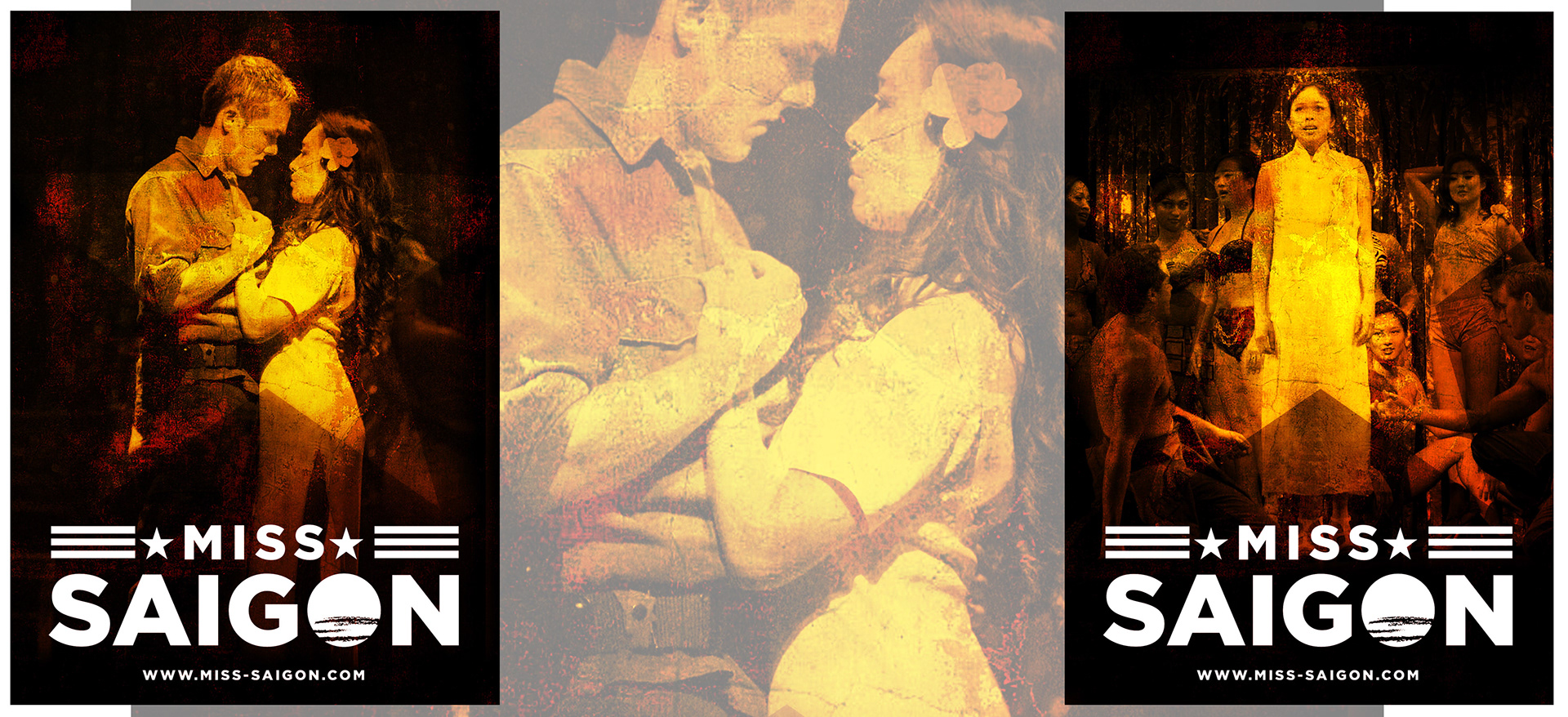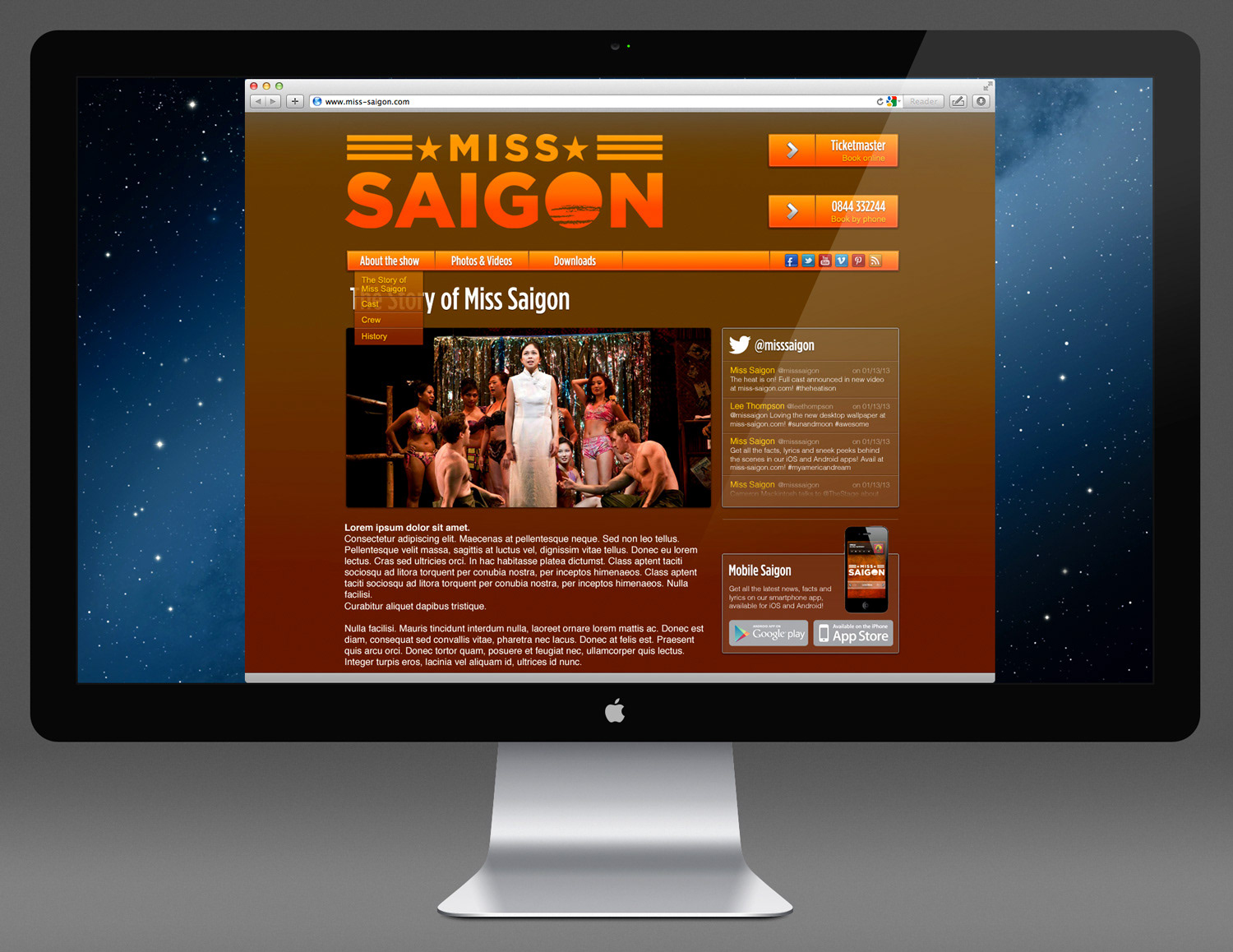 (NB: The photos of Miss Saigon performances used in the artwork were sourced from the web. Where possible, I've attributed them to the performance, performers and photographer. As this is purely concept work these will not be reproduced anywhere else, but if requested I will take them down.)