Book cover design and ancilliary design work for 'The Middleman - The Crowd-Funded Franchise Resurrection' on Indiegogo.
The Middleman was a fantastic series of comics that was adapted in to a TV series by ABCFamily in 2008. After lasting only a season, the show was cancelled, but lived on in fandom, and a special 'end of series finale' adventure published in comic form.
In 2013, creator Javier Grillio-Marxuach launched a successful crowdfunding campaign on Indiegogo to not only fund the creation of a whole new Middleman adventure ('The Pan-Universal Parental Reconciliation'), but to offer all the out-of-print comics in larger format, print-on-demand editions.
Javi approached me to take on the repackagaing in print form, giving the older stories a new lease of life and a consistent design across all properties.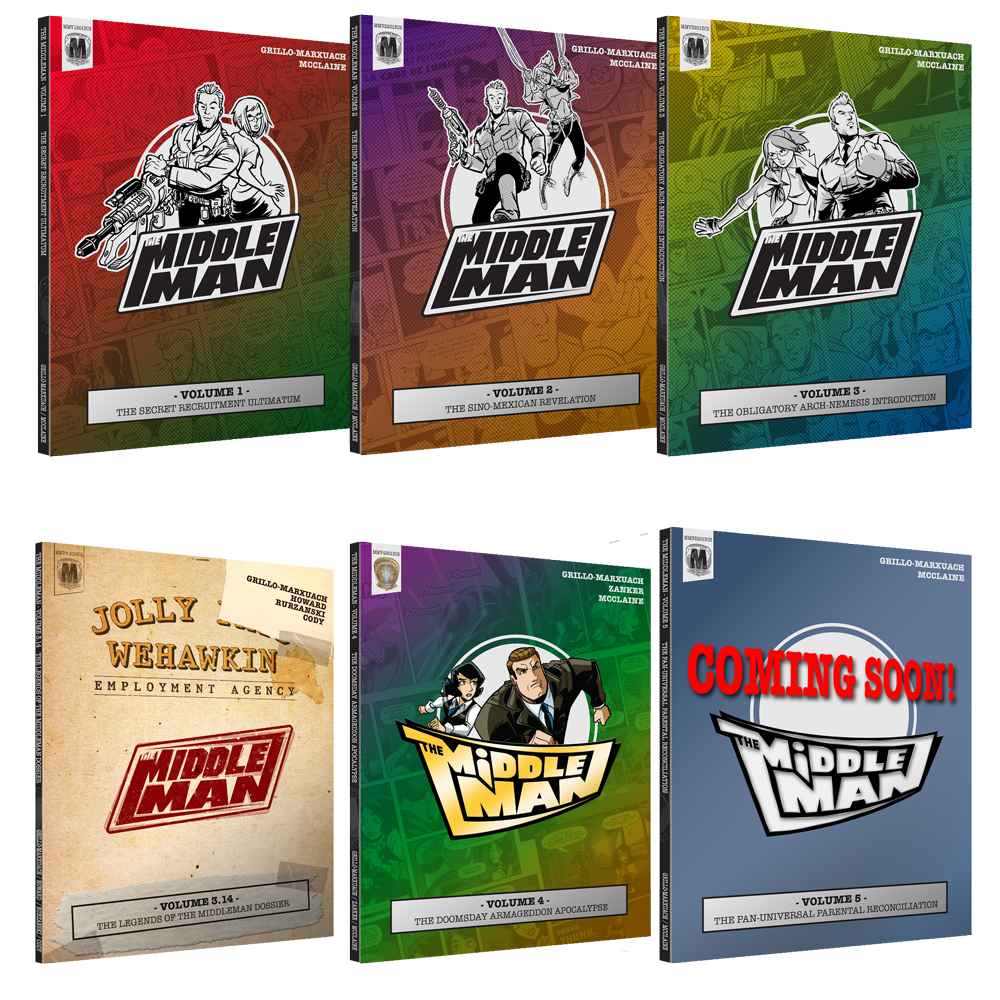 Along side this design work, considerable work was done to recreate and update assets such as logos, symbols and graphic elements for the reprints of the books themselves. More examples to come following publication in early 2014.